Capri, Sorrento and Pompeii Tour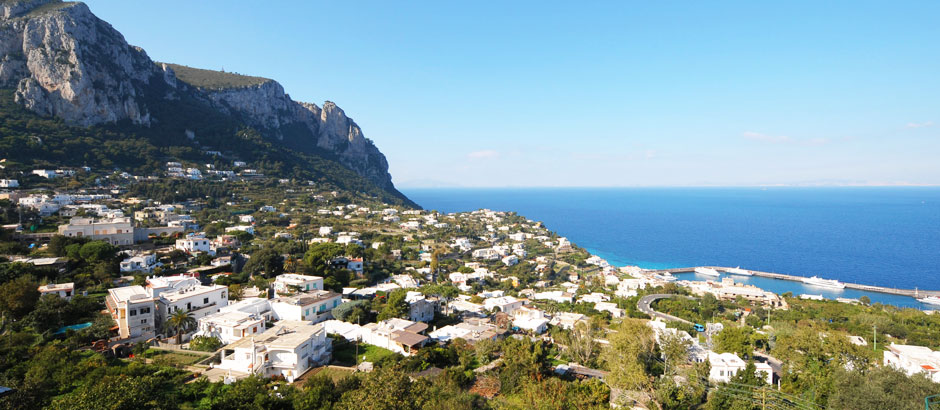 CAPRI
It is one of the most famous islands in the world. Emperor Tiberius and his followers often resided here. Now it is an exclusive resort for celebrities and VIPs.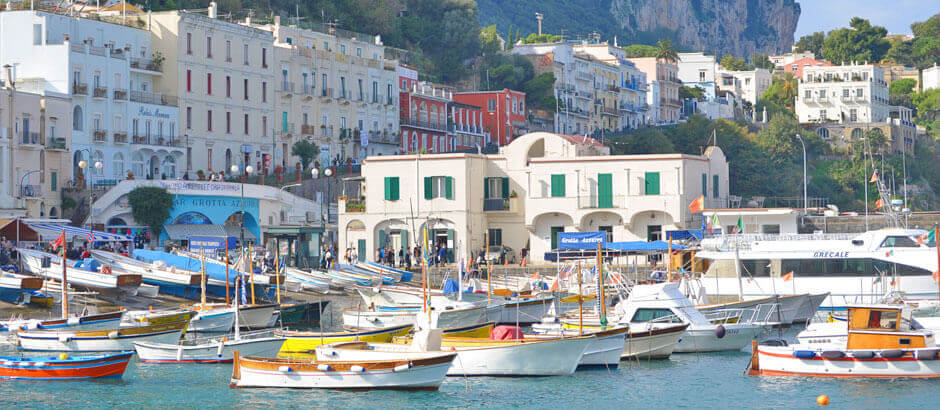 MARINA GRANDE
The main port of Capri is very pictoresque with its colorful houses, fruits and vegetables stands, sandals and jewelry shops and many cute small boats.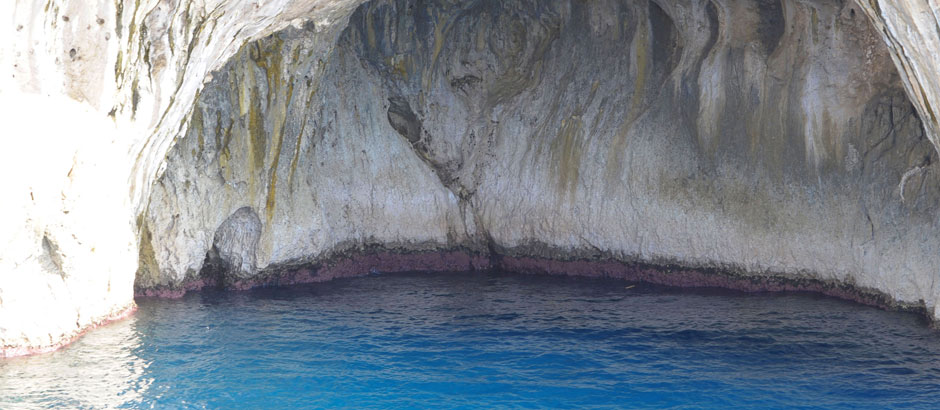 BLUE GROTTO
The light reflection in the woater transforms tis grotto in a natural wonder. It is probably the island msota famous attraction!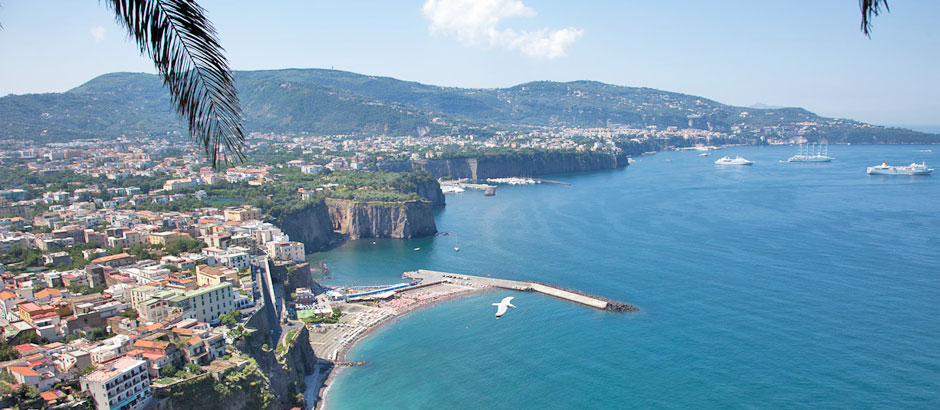 SORRENTO
Driving by Sorrento we will cross the mountain to get on the other side of the peninsula where we will reach the famous Amalfi road that is very narrow and winding with plenty of stops for photos of breathtaking sceneries.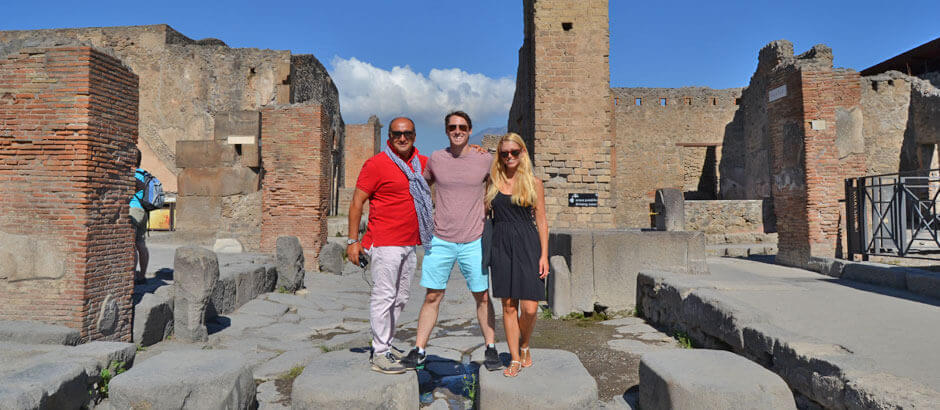 POMPEII TOUR
Visit the ruins is like to live the advanced life style in which the Romans used to live during the I Century AD
Full-day Tour of Capri, Sorrento and Pompeii
Available: everyday - Duration: 8 hours
Ideal for cruisers or for whom is in Naples for only one day, this private tour will cover the most charming, for different reasons, places of Naples area.
You will meet your local English-speaking guide at the port of Naples to take one hour jetfoil ride to Capri.
Over the centuries, Emperors and kings, actors and politicians from all over the world choose this island as summer home for its incredible natural beauty.
At your arrival at Marina Grande, main port of the island, you will head by a convertible car to the Mamma Mia road, so called for the astonishment you will express once you drive on it. This road is carved into the mountain overlooking the sea. Once at the Blue Grotto, to enter it, you have to lie down on the bottom of a rowing boat that slides through the small arch. Inside we find ourselves floating in the dark, on such a blue water as it seems unreal.
Stroll down Via Camerelle and La Piazzetta, before leaving Capri by jetfoil to reach Sorrento.
A walking tour through the narrow alleys of this ancient city and lunch in a local restaurant enjoying the typical food.
Board a private coach to reach Pompeii. Follow your expert private guide to the ruins, visiting the Domus and the Anfiteatro, the Forum and thermal bath learning the history and curiosities of the ancient city buried under the lava of the Vesuvius explosion more than 2000 years ago!
Go back to Naples with your driver and guide, keeping in your heart the memory of a special day!