Sorrento Food Tour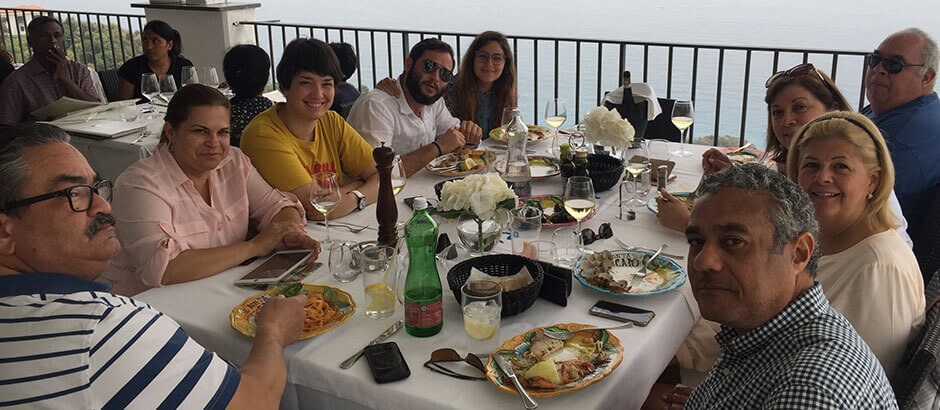 SORRENTO FOOD TOUR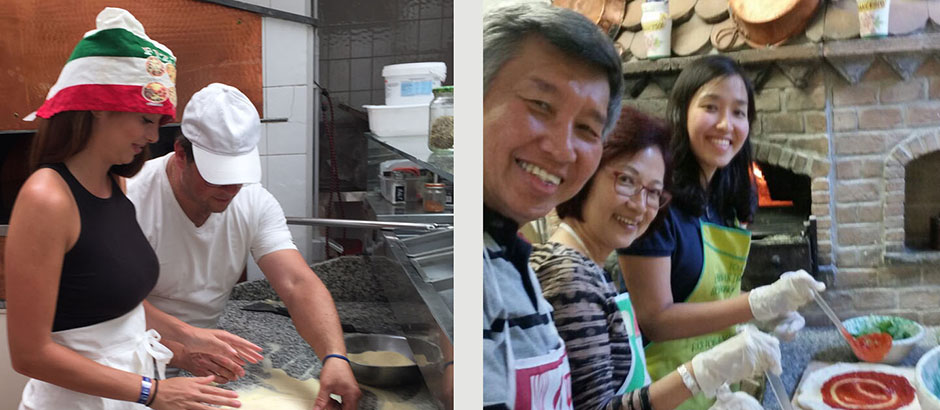 SORRENTO FOOD TOUR
Full-day Tour of Sorrento
Available: everyday - Duration: 6 hours
Awakens all your senses for this full day food tour on the Sorrento hills!
Learn about the food most appreciated in the world with an English-speaking local driver.
From the moment he will pick you up at your hotel or arrival port you will go ahead discovering a lot of hidden places you will never see without the guide of a local.
In Sant'Agnello, nearby Sorrento, you will explore a colourful olive grove and taste different kind of oils and jams. Walk down the old Mill and appreciate the traditional oil manufacturing process of Gargiulo's family.
In Sant'Agata dei due Golfi, a Massa Lubrense borough, you will see one of the most breath-taking panorama. "Dei due Golfi" means of the two bays…the Naples gulf on the one hand, the Salerno ones on the other. If it's not enough, this little village faces the Isle of Capri. A feast for eyes!
Enjoy a glass of Limoncello, the lemon liqueur typical of the area. Yellow is the colour of Sorrento, lemons tree grows everywhere and the smell cannot be forgotten.
This private food experience is going to be even more entertaining for lunch!
Driving up to Schiazzano, you will reach an ancient Pizzeria, in a XVIII century building.
A pinch of manual skills, a cup of smiles, a piece of heart…the perfect recipe for a happy day.
"Da Francesco" you will learn the fine art of Pizza making, you will prepare your own Pizza and cook it in a wood oven! Bravo, Maester Pizzaiolo!
Next adventure, the Cheese farm. Have you ever seen how Mozzarella is made?
In Sorrento "Masaniello", in his Puteca (cheese factory) will show you how to produce Buffalo Mozzarella and will delight you with Eggplant Parmigiana made by his wife; Prosciutto and a range of cheeses.
You can say you have never eaten so much, but surely it was worth it!