Capri Island Tour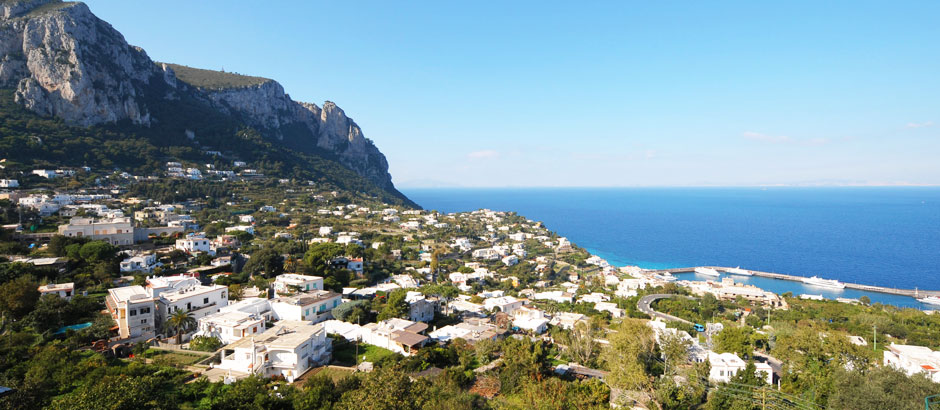 CAPRI
It is one of the most famous islands in the world. Emperor Tiberius and his followers often resided here. Now it is an exclusive resort for celebrities and VIPs.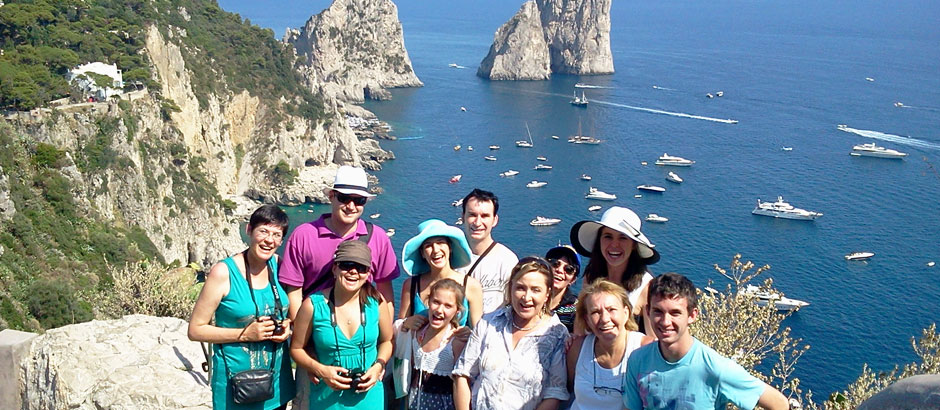 PRIVATE TOURS
We customize your experience in Cpair so you can have a memorable time. A prive guide will be with you all day to show you the best the island can offer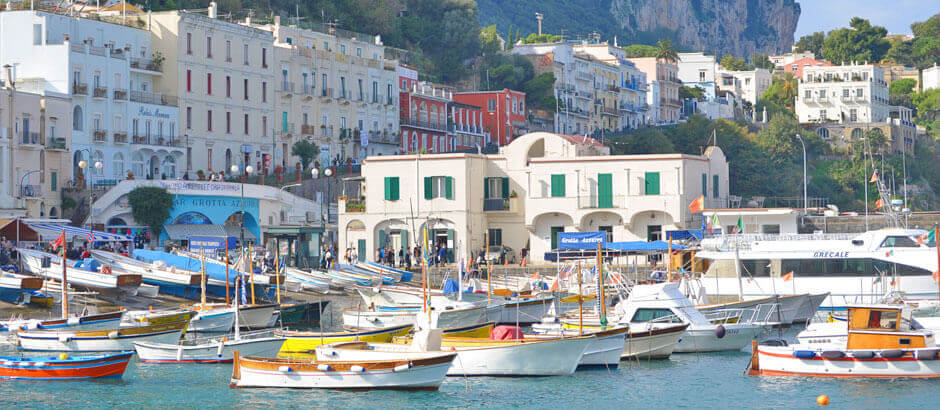 MARINA GRANDE
The main port of Capri is very pictoresque with its colorful houses, fruits and vegetables stands, sandals and jewelry shops and many cute small boats.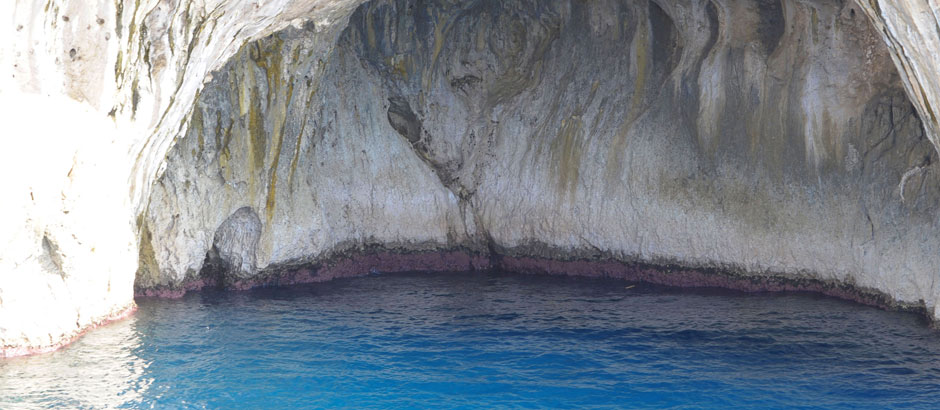 BLUE GROTTO
The light reflection in the woater transforms tis grotto in a natural wonder. It is probably the island msota famous attraction!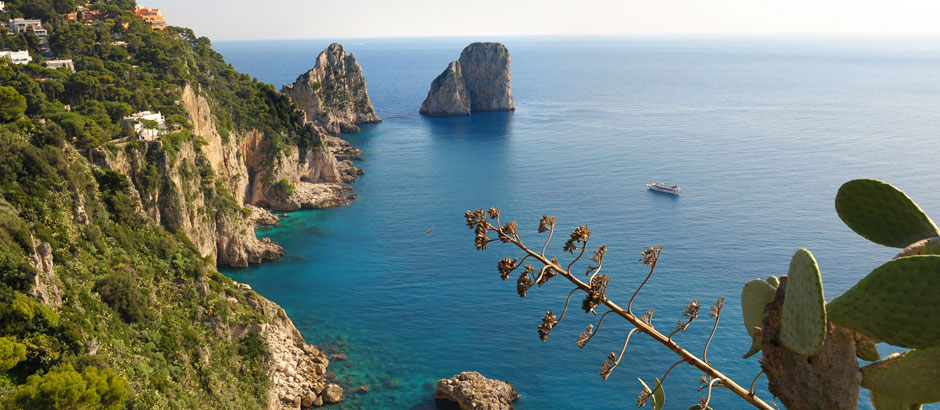 FARGLIONI ROCKS
You will take the boat with our guide and sail throught the Faraglioni rocks, three stacks taht inspires many artits and potes that redided in Capri.
Full-day Tour of Capri Island
Available: everyday - Duration: 8 hours
A perfect Itinerary for those looking to do it all with out the stress! Spend a day touring, shopping, and taking it all in on the Island of Capri with an English Speaking Tour Guide!
Your experience begins when your tour guide escorts you from your hotel to the jetfoil to Capri, Marina Grande, this beautiful pier will be a fantastic welcome to this amazing day!
We will find the best way to beat the crowds to the famous Blue Grotto or Grotta Azzura. Please note this is weather permitting first of all it depends on the tide. Enjoy the magnificent blue waters as you listen to the sounds of traditional Neapolitan songs.
Next we hop in a white convertible car to AnaCapri, the home of Mount Solaro, the highest point of the island. Reach Mount Solaro from the chairlift out of Piazza Vittoria and take in the views of the Gulf of Naples, Vesuvius, Sorrento and all other surrounding landmarks!
Free time is also available in Anacapri to enjoy lunch, custom-made sandal shopping and limoncello! As we return towards the main center of Piazza Umberto or better known as La Piazzetta you will take part in the true lifestyle of Capri. Here celebrities such as Julia Roberts, Sophia Loren and Mariah Carey have been known to enjoy a cafe. From the Piazzetta we make our way past the high end stores, pastry shops and hotels towards the Garden of Augustus.
A beautiful garden with views of Faraglioni, the three rocks which rise from the Southern Sea, and celebrity homes such as Giorgio Armani. We will end our day with a ride through the lemon groves on Capri's railway, Funicular back to Marina Grande.