Rome In One Day Tour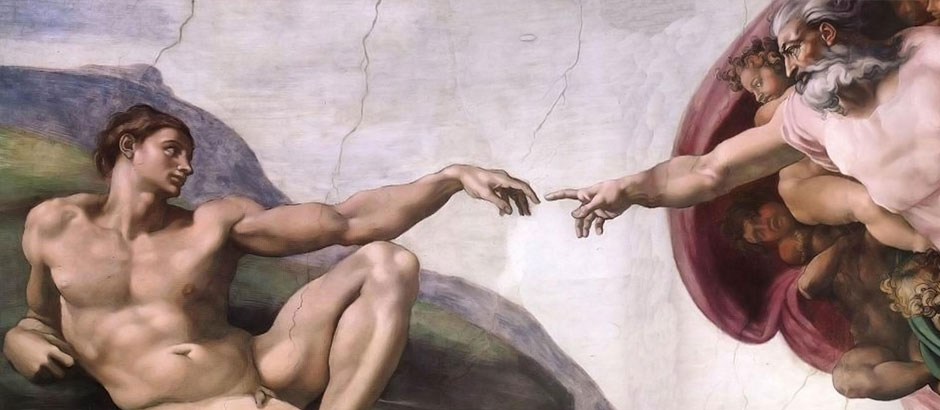 THE VATICAN
It is the smallest country in the world but contains a large number of masterpieces including Michelangelo's and Raphael's most famous works.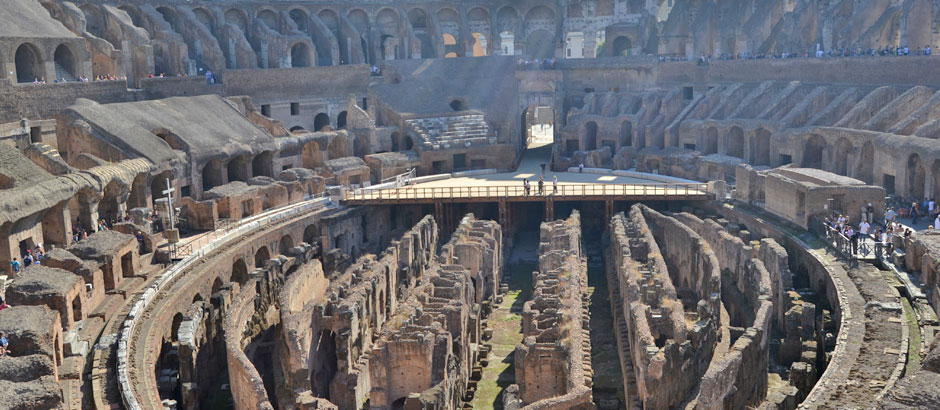 THE COLOSSEUM
It was the grandest amphitheatre in the Roman Empire and the main location for Gladiators combats, hunts and animals' fights. It probably the most famous monument in the world.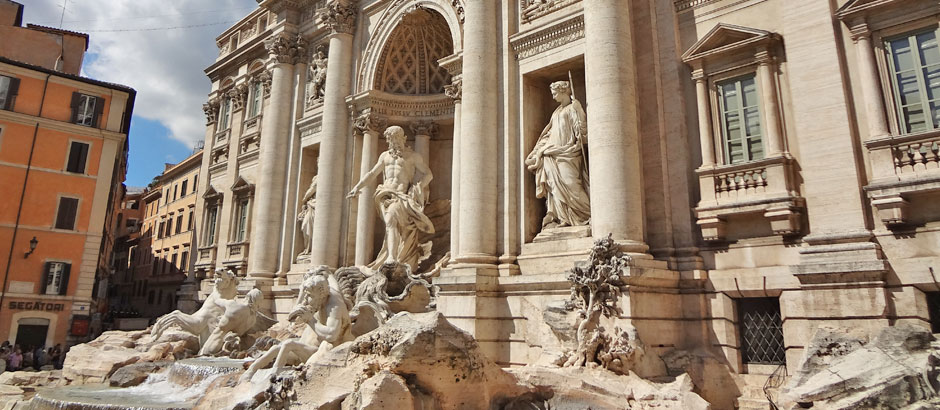 TREVI FOUNTAIN
There is no other fountain on Earth more beautiful than the Trevi Fountain. It also a magical place: thousands of people throw coins to come back to Rome again!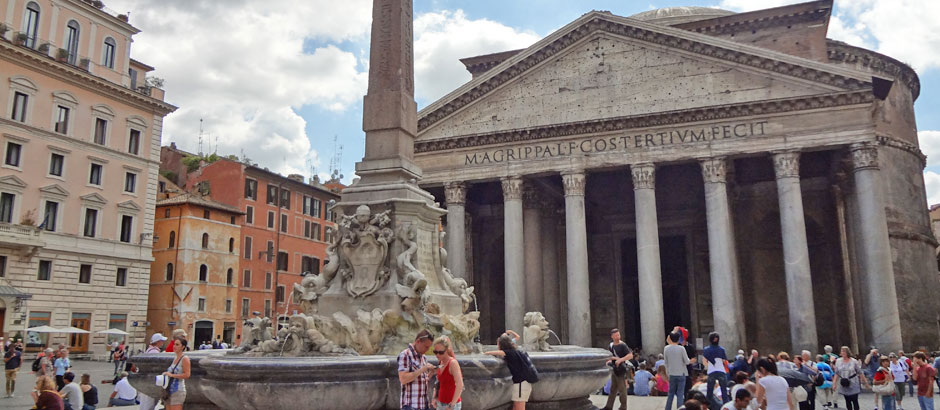 THE PANTHEON
Ancient Rome' best preserved temple is now a church that contains important tombs including Raphael's one.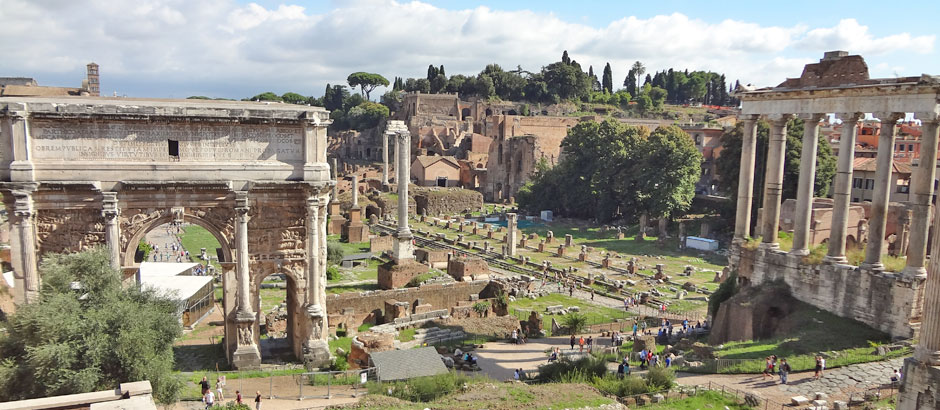 THE FORUM
It was the center of the Roman Empire, a large place for comercial, judcial, political and religious practices. The most important temples of Anciet Rome were here.
Rome in One Day Tour
Available: every day - Duration: 8 hours
Rome is probably the most beautiful city in the world and one is such a short time to visit it all! That is why you need a local guide to make a selection of the most significant sites.
We will pick you up at the train station, at your hotel in Rome or outside, at the Cruise Ship or wherever else you want. Our guide and our driver will be waiting for you with a comfortable new vehicle.
we will visit the interior of the Colosseum including the arena and the second floor. Then, we will explore the Forum, the Arch of Constantine, the Ancient famous Senate House, the Temple of Saturn and we will reach Piazza Venezia and the grand Vittoriano, Italy's Unknown soldier tomb and monument to our nation.
The tour continues to the Trevi Fountain where people throw a coin to come back to Rome soon! We will also see Marcus Aurelius Column, the government palaces, and the Pantheon, a masterpiece of Ancient Roman architecture.
After lunch we will have arelaxing stroll down Piazza Navona to see Bernini's Fountains and then reach the Vatican City
Inside the Vatican we will visit the Sistine Chapel, the Raphael's Rooms, St. Peter's Basilica, the Popes' Tombs and so many other important things.
You will see and enjoy so much withour feeling rushed or waiting in the entrance lines! Our tours are private and we take special care to make your holiday in Rome memorable!